Search found 4 matches
Search found 4 matches • Page 1 of 1
by hjs822

Sun 6 Jan 2019 15:52
Forum: Tips & Tutorials
Replies: 2
Views: 3046
This is not what developers meant to be... Should be corrected by develpoers?? or Just AP cluster bombers, f&f multi-role fighter could be answer? (I don't know F&F ignore this shitty problem) In games, lots of players gather 2 or 3 tanks (high tier or some expensive MBTs) in one group. When...
by hjs822

Mon 30 Jul 2018 04:37
Forum: Tips & Tutorials
Replies: 0
Views: 1988
I want to know since I didn't played ranked game much

I only know that punchbowl, mud fight

anything else?
by hjs822

Mon 30 May 2016 06:02
Forum: Wargame : Red Dragon
Replies: 1895
Views: 250233
I want to report very aggressive and assaultive chat. user nick name : Al Bin Habeebie I just play 3 vs 3 at highway to seoul suddenly this scumbag assaultively chat to me. He just pointed me out and said swear words. It makes me really pissed me off. I totally met him first time in that game and I ...
by hjs822

Fri 8 May 2015 09:11
Forum: Tech Support
Topic: 10vs10 crash
Replies: 1
Views: 475
what happened?
I'm really upset cuz droped out.
check this out.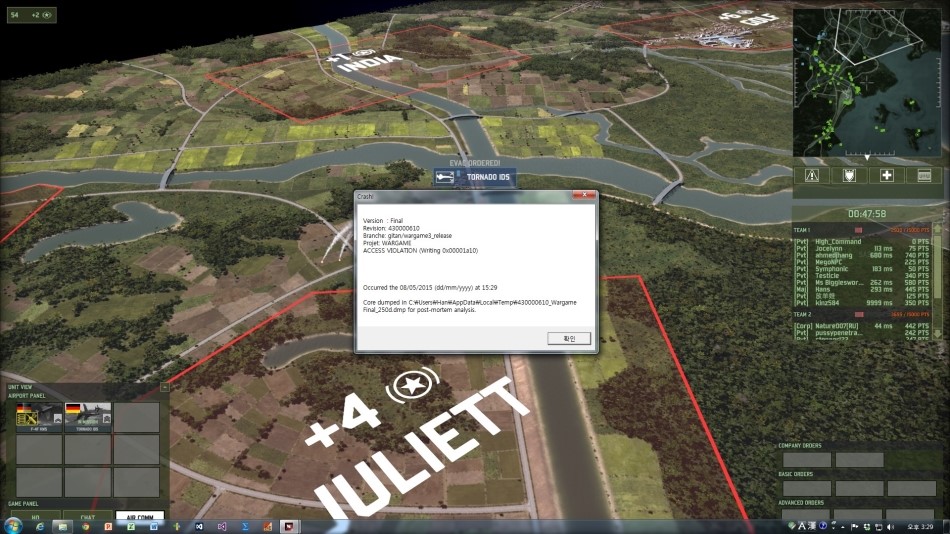 why my taskbar appeared is because I play wargame in window full mode to type my language in lobby.
Search found 4 matches • Page 1 of 1