Search found 2244 matches
by Crotou

Sun 14 Jan 2018 00:56
Forum: Off-Topic
Replies: 4961
Views: 219364
Killertomato wrote:All of a sudden, I'm 8 years old playing dynasty warriors on the PS2 again.
Good old times.
by Crotou

Thu 11 Jan 2018 23:46
Forum: Off-Topic
Replies: 4961
Views: 219364
Yay! The Three Kingdoms, at last!
I can't wait to unite the land under Cao Cao's rule.
by Crotou

Tue 26 Dec 2017 22:46
Forum: Off-Topic
Topic: What are you reading?
Replies: 1055
Views: 62979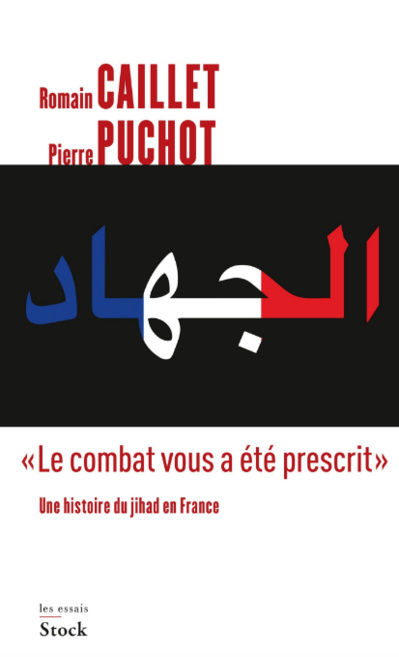 A history of french jihadism.
by Crotou

Thu 19 Oct 2017 20:40
Forum: Wargame : Red Dragon
Replies: 100
Views: 3419
To all new guys passing by, Destruction mode community is nowadays composed of Nerdfish, TankGirl and 18 friends of them. They play mostly 10v10 Destru on 4v4 maps. Best of both worlds.
Nerdfish wrote:You can't have both sitzkrieg and artillery spam.
Watch any WEE ranked game. SPOILER : arty camping FTW
by Crotou

Wed 6 Sep 2017 08:56
Forum: General Discussions
Replies: 2
Views: 348
I don't think my buddies and me are the only people regularly suffering from laggy games. We all (but one :mrgreen: ) own correct computers and internet connections. I don't know why Eugen did not chose to use a server based mutliplayer mode. Is it a matter of cost ? Eugen team, you need to understa...
by Crotou

Mon 4 Sep 2017 10:13
Forum: General Discussions
Topic: [DevBlog] 15th Scottish
Replies: 7
Views: 513
Zaskow wrote:It's funny to hear about Typhoon AT as tank killer, when ingame it can't kill almost ANY tank.
It kills if correctly used.