Search found 2279 matches
by Crotou

Wed 14 Feb 2018 19:18
Forum: International
Replies: 5
Views: 5212
Le mode Destr... Des... de quoi ?
by Crotou

Wed 14 Feb 2018 14:32
Forum: International
Replies: 5
Views: 5212
J'ai adoré pendant la bêta ce jeu, bien fait avec une bonne liberté stratégique et de bonnes idées, en plus d'avoir eu la bonne idée de relater la guerre de manière plus réaliste (avec moins de morts, plus de jeu sur la morale), mais nous y revoilà. Qu'est-ce qui t'empêche de continuer à jouer comm...
by Crotou

Fri 9 Feb 2018 14:38
Forum: Off-Topic
Topic: World news thread
Replies: 3927
Views: 271411
another505 wrote: I've read is possible to be russian PMC, not russian military,
Can you tell me the difference ?
by Crotou

Wed 7 Feb 2018 17:08
Forum: Français
Replies: 18
Views: 8604
Je suis pas certain qu'il reste beaucoup de clans francophones actifs sur ce forum.
by Crotou

Sun 14 Jan 2018 00:56
Forum: Off-Topic
Replies: 5050
Views: 372052
Killertomato wrote:All of a sudden, I'm 8 years old playing dynasty warriors on the PS2 again.
Good old times.
by Crotou

Thu 11 Jan 2018 23:46
Forum: Off-Topic
Replies: 5050
Views: 372052
Yay! The Three Kingdoms, at last!
I can't wait to unite the land under Cao Cao's rule.
by Crotou

Tue 26 Dec 2017 22:46
Forum: Off-Topic
Topic: What are you reading?
Replies: 1095
Views: 137773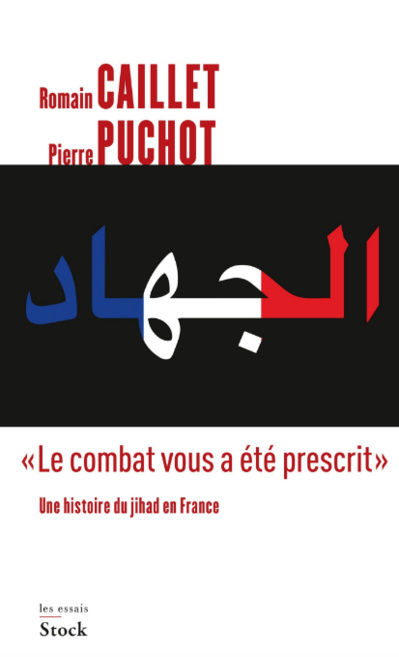 A history of french jihadism.
by Crotou

Thu 19 Oct 2017 20:40
Forum: Wargame : Red Dragon
Replies: 100
Views: 8677
To all new guys passing by, Destruction mode community is nowadays composed of Nerdfish, TankGirl and 18 friends of them. They play mostly 10v10 Destru on 4v4 maps. Best of both worlds.
Nerdfish wrote:You can't have both sitzkrieg and artillery spam.
Watch any WEE ranked game. SPOILER : arty camping FTW