Warhammer 40,000 is the enemy!
The background and models are cool, but the game itself is slow, tedious and completely imbalanced. On top of that Games Workshop is quite hostile toward it's own community: the models are expensive, the rules change basically every year (so you have to buy new sh*t) and there are almost no free resources (army lists etc.) anymore. For the same money that buys you 1 competitive 40K army, you can get 1-2
FoW armies + rules + some terrain + a way better gaming experience.
Do yourself a favor and get "OPEN FIRE!", the FoW starter set. It includes two 800 point armies, a V-1 launching site, 20 Dice, the complete ruleset (~300 pgs., full color), a starter guide and some full color cardboard terrain and tokens.
A good place to start is:
http://www.flamesofwar.com/hobby.aspx?art_id=3413
There are several videos as well as downloadable resources and articles to help you get going.
You can have a look at many armylists here:
http://fowlists.blogspot.de/
at
http://easyarmy.com
or at
http://www.flamesofwar.com/Default.aspx?tabid=108
for some free army lists.
Cold-War-Commander should cost you even less and is another decent, fast playing table top game. There are several good starter armies by GHQ Models, who also have their own micro-armour system.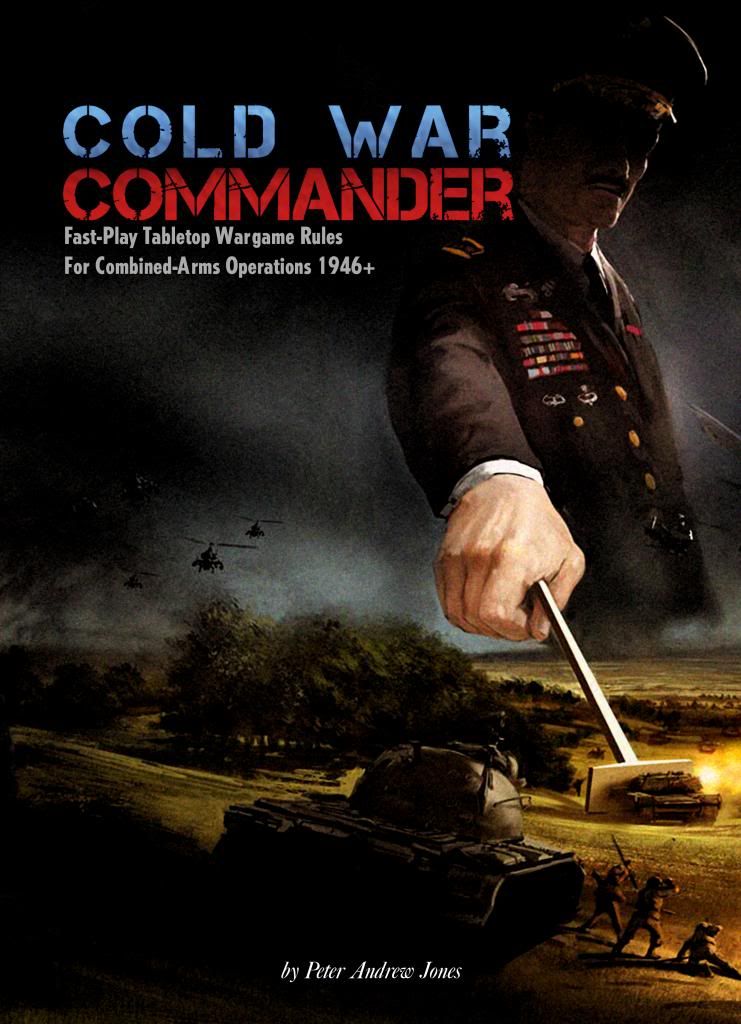 (This is not the official cover; this is a strictly non-commercial mash-up I made for my personal copy of the CWC rules.)
There's even a rule set called "future war commander" that many people use to play large scale W40K battles with. Unfortunately GW has decided to discontinue the epic40k line of models, so it might become hard to collect armies.
Any of these is better than supporting GW's f*cked up politics.