Even though it pains me to admit to fake, imperialist Korea's existence, mighty leader Kim-Jong Un has ordered me, in his great wisdom, to construct a list of ROK military units that our brave men and women may face when the imperialist aggressors attack our homeland.
IMPERIALIST INFANTRY RIFLES
K1A- SMG-Introduced 1981
K2- Assault Rifle-Introduced 1984
M16-A1- Assault Rifle- Introduced 1974
K3- LMG- Introduced 1989
M60D- LMG- Introduced 1974
Tanks/Armoured Vehicles
K1- MBT- Introduced 1985
M48A3/A3K- MBT- Introduced 1970s (upgraded)
M48A5/A5K- MBT- Introduced 1980s (Upgraded further), upgraded M48A3/A3K, 105mm gun, improved fire system
M48-MBT-Introduced 1959
AA systems
K263 with GLORIOUS KM167A1 VULCAN-SPAAG-Introduced 1980s??
http://data.primeportal.net/apc/mu_yeol ... _of_28.jpg
K-Sam Chunma- Short Range SAM, using Crotalé missiles- Introduced 1990
Mistral- MANPAD- Introduced 1988
Javelin- MANPAD- Introduced ?1993?
FIM-92 Stinger- MANPAD- Introduced 1981
Anti-tank Weapons
BGM-71 TOW- ATGM- Introduced 1970
M40 106mm- Recoil-less Rifle- Introduced 1950s
M67 Recoilless Rifle- Handheld LAW- Introduced 1960s
M72 LAW- LAW- Introduced 1960s
Panzerfaust 3- LAW- Introduced 1993 (oops)
Multiple Rocket Launchers
M270-MRL-Introduced 1983
K136/A1- MRL-Introduced 1987
Self Propelled Artillery
K55-SPA-Introduced 1985 (Variant of US M109)
M107-SPA-Introduced 1970s
K532-Mortar-Introduced 1980s
K242A1-Mortar-Introduced 1980s (107mm)
K281A1-Mortar-Introduced 1980s (81mm)
IFVs
K-200-A1- APC/IFV- Introduced 1985
KAAV7A1- Amphibious APC/IFV- Introduced 1980s
M113- APC- Introduced 1970s?
Helicopters
Bell-UH1-Transport Heli-Introduced 1965
Sikorsky UH-60 Black Hawk-Transport Heli- Introduced 1990
CH-47 Chinook-Transport Heli/Supply heli- Introduced 1988
MD-500- Attack heli (TOW-DEFENDER)-Introduced 1976
AH-1 Cobra-Gunship-Introduced 1977
Logistics
Logistics Trucks
K511(KM250) 6x6 cargo truck 2 1/2ton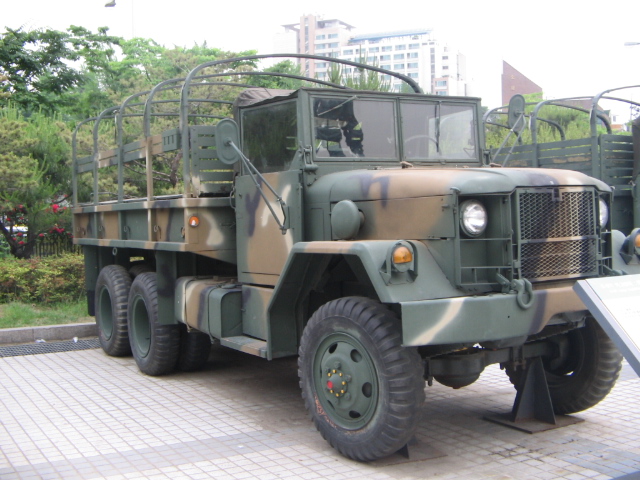 K711(KM500) 6x6 cargo truck 5ton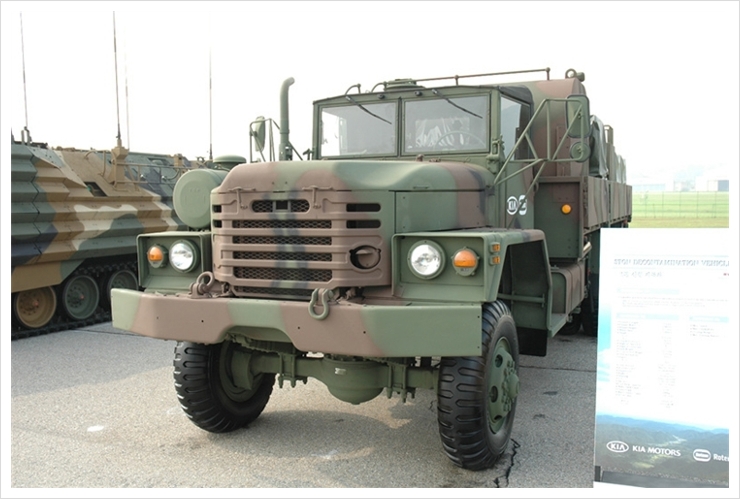 K311(KM450) 4x4 utility vehicle 1 1/4ton
Command Vehicles
K131
Planes
F-16 Fighting Falcon-Fighter/Multirole-Introduced 1980s
F-4 Phantom- Fighter Bomber- Introduced 1968
Tiger II-Fighter-Introduced 1982
A-37 Dragonfly-Light ground attack-Introduced 1976
There we go, all done.
Glory to the DPRK!