Gulf Monarchies/ Arab Kingdoms (pre Gulf Cooperation Council)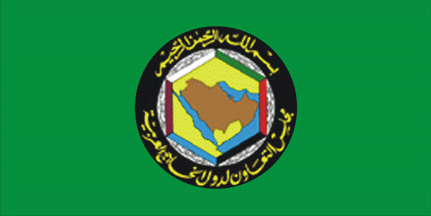 This thread will examine the potential collaboration of Jordan, Saudi Arabia and Kuwait as a pro-BLUE coalition equalizing against the Arab Republics of Syria and Iraq.
viewtopic.php?f=104&t=50263
as well as potentially, Israel
viewtopic.php?f=104&t=50251
.
The Kingdom coalition provides a mix of high/low units to serve an effective battlefield counter to the Federation of Arab Republics (FAR).
Jordan provides interesting RED AA assets (Osa, ZSU, Strela), heavy artillery (M110s) and potentially the only heavy APC (Temsah). BMP-2 is available to both Jordan and Kuwait as a interesting BLUE IFV.
Tank wise a mix of Cheiftains and M48/60s provides the backbone of the force. High tier assets include several M1A2 tanks as well as Challenger 1 for a effective heavy force.
Saudi Arabia provides strong motorized deck with very strong mortar section (7 different SP mortars
) wheeled Vulcan and Crotales for motor section; and several radar recon vehicles for good battlefield eyes. Apaches provide effective helicopter force. ASTROS mlrs provides light cluster as a first for the BLUE forces. Balanced navy of ships, coastal artillery, helicopter and ASHM strikers aids in this regard.
Kuwait provides strong prototypes with Pandur IFV, BMP-3, Desert Warrior IFVs, PLZ-45 howitzer and F/A-18 ASuW striker.
Overall armored, motorized & mechanized decks should do quite well in this coalition. dual SEAD assets as well as Saudi F-15s make a effective airforce assets.
First off:
Jordan
The Hashemite Kingdom is not known to have an attack plan against any of its neighbors. Jordan's investment priorities in the 1990s, for example, focused on anti aircraft and anti-tank equipment in order to fend off any attack. However, Jordan does have offensive plans on the tactical level. Such plans are to be implemented in case of a defensive war and they mainly revolve around special operations, a specialty of the JAA for many years and especially since 1996 and the establishment of the Special Operations Command for that purpose.

The overall defensive doctrine of the Jordanian forces reflects a synthesis of British and American principles modified to suit Jordanian needs and capabilities. A key premise is that Jordan will only have to fight on one front and that in a military confrontation with Israel the kingdom will not
fight alone. After the signing of the 1994 peace agreement with Israel the chances of such a confrontation are slim. Still, Jordan could expect that an Israel-Syria or Israel-Iraq confrontation could drag in Jordan and result in military operations and confrontations on its territory. This could also happen if two warring parties fought an aerial war over the heads of Jordanians
http://www.gloria-center.org/meria/2001/06/bligh.pdf
[*] Designates OOTF/Proto/
Infantry
Jordan Royal Guard
Royal Guard Brigade - Hamza Ibn Abd Al-Muttalib (Sayed Al-Shuhada) is a unit of the Jordanian Armed Forces, Royal Guard Brigade is considered the largest, most professional and highly capable brigade in JAF.

The Royal Guards are based in Amman. The members of the Royal Guards brigade are normally of bedouin background, and their role is to guard the king, the royal family, the various royal palaces and key installations. The Royal Guards come under the operational control of the Joint Special Operations Command. There is also a special bodyguard unit assigned to King Abdullah, called the Security and Protection Unit of the Supreme Commander. It was commanded by the king's brother, Prince Ali.
Higher vet infantry squad.
37th Royal Special Forces Brigade
10/15 man commando team
28th Royal Rangers Brigade
Would serve as a higher vet airmobile infantry/light infantry squad.
INF Weapons:
H&K G3
H&K MP5
M1 Carabine
M16 (Jordan was an early user as soon as 1970s)
HK21
M60
FN MAG
AA Weapons:
Redeye 1975
Strela-2 1981
Strela-3 1985
AT Weapons:
Super Bazooka
Dragon ATGM 1975
LAW-80 1987
APILAS 1984
RPG-26
[*]RPG-27
[*]AT-14 Kornet
APC/IFVs:
M113A2 APC 1972
BMP-2 1986
[*]AB14 Temsah 2000
Heavy IFV based off the Centurion chassis.
[*]Spartan APC 2000
Motor APC:
Saracen 1960
EE-11 Urutu 1987
Helicopters:
S-76 Spirit 1980
332 Super Puma 1987
[*]Bell 205 1994
[*]UH-60A 1994
Support:
Seacat/ Tigercat 1970
HAWK SAM 1976
M163 VADS 1978
Osa 1982
ZSU-23-4 1982
Strela-10 1986
[*]Pantsir-S1
[*]Gepard
[*]Marksman (proto) on Centurion, M48 or Cheiftain chassis. Jordan was a potential export customer. Could replace IRL Gepard SPAAGs purchased after cold war.
M48 Patton Marksman
M106 Mortar
M44 155mm 1966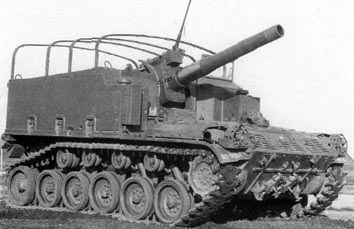 M52 105mm 1970
M109A1 1974
M110 1978
M110A2 1982
Tanks
M47/48 Patton 1965
Centurion 1973
M60A1 1980
M60A3 1980
M48A5 1982
Khalid 1981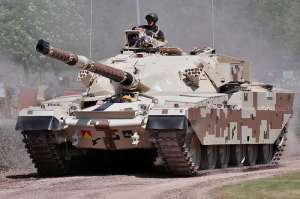 The Khalid is essentially the FV4030/2 MBT with minor modifications to suit Jordanian requirements; it is based on a late production Chieftain with major changes in the fire-control system and new power pack. The power pack consists of the Perkins Engines Company Condor V-12 1200 diesel, the David Brown Defence Equipment Limited TN37 transmission and a cooling system by Howden Aircontrol.

The Perkins Engines Company Condor V-12 1200 is a 60° V-form, 12-cylinder, direct injection, four-cycle, compression ignition engine which develops 1,200 hp at 2,300 rpm. The power packs for the Khalid (FV4030/2) and Challenger 1 are almost identical and both have twin electric starters.
Cheiftain mk2/5 1988 (captured and donated from Iraq in Iraq-Iran war)
[*]Challenger 1 1999
[*]Falcon 1 (AB9C4) 2003? Modernized Centurion hull with new slimmer autoloaded turret.
Recon
61s Spec Rec Regiment
Could serve as an elite 2/5 man recon squad.
101st Special Forces
Bedouin Scout teams, 5/10 men recon squad.
Alouette-3 1965
Ferret 1967
Scorpion 1988
Recon Jeeps
Vehicles
M901 ITV 1980
TOW 1973 on Jeep platform
M42 Duster 1970
RRs on M113 & Jeep platforms
Saladin Car 1964
Chariotter MK-7 84.6mm TD 1953
Archer 76mm TD 1953
Helicopters
MD-500 Defender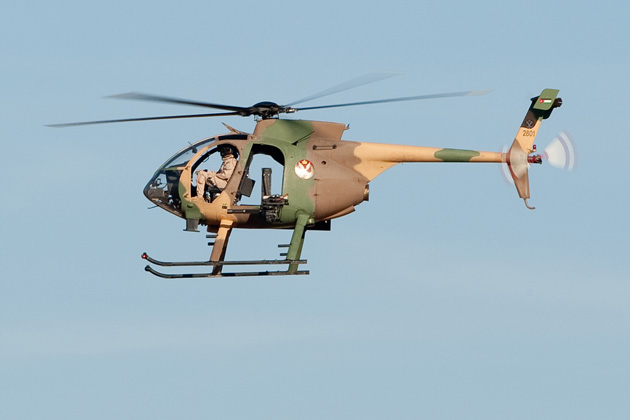 AH-1S Cobra 1984?
AirForce
Air Superiority
F-104A 1969
4x AIM-9 Sidewinder IR AAM.
Mirage F1CJ 1981
2x Matra Magic IR AAM, 2x Super 530 SARH AAM.
[*]F-16ADF 1996
4x AIM-7 Sparrow SARH AAM, 2x AIM-9 Sidewinder IR AAM.
Anti-Tank
F-5E 1974
2x AGM-65 Maverick AGM
CASA C-101 1987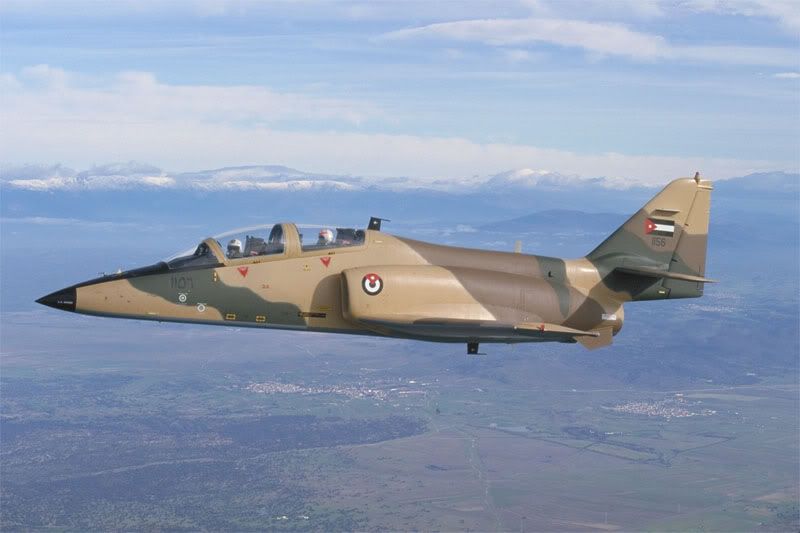 4x Cluster CBU?
Bomber
F-5A 1974
3x Mk83 500kg Bomb
Multi-Role
Mirage F1EJ 1982
2x Matra Magic IR AAM, 2x AS-30L AGM
Overall Jordan presents itself as an interesting nation. Its infantry forces sport a mix of eastern and western AT/IRSAM weapons, and BMP-2 IFVs. Interesting special forces additions could make this an fun nation to play. Its support section bristles with decent mix of Soviet SAM systems and a fair mix of tube artillery. The tank section is respectable as well with M60 as well as Cheiftain variants. Potential protos include Chally1 & Falcon 1. Lastly its airforce is small but varied and diverse, with only SEAD being its only visible weakness.