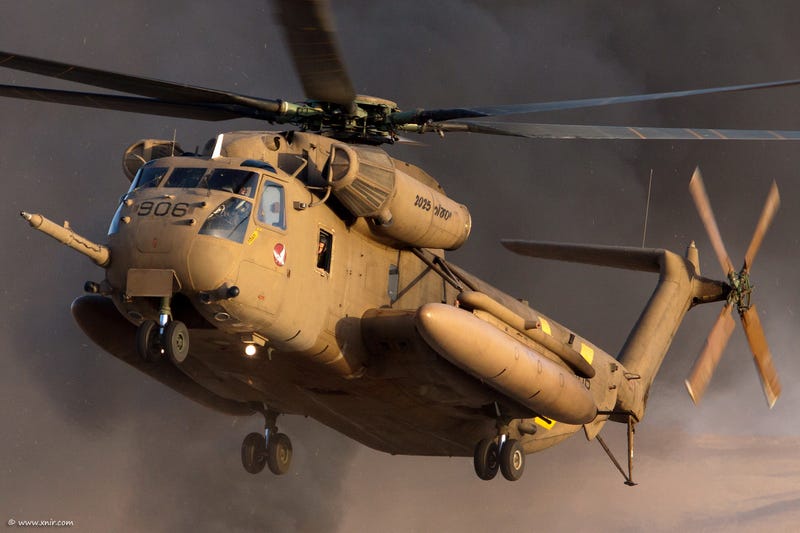 Lost story short:
I'm putting up this guide so EVERYONE that read it can quickly understand how to easily understand pronounce unit names in 2 minutes.
Hebrew is one of easier (and most beautiful) languages i got to learn so picking up on how to pronounce unit names is easy and quick, trust me.
-I'm going to give an easy rule of thumb to remember.
(And if anyone wants to know the exact unit names there's a list afterwards if you wanna make sure you achieve a perfect biblical pronunciation. i'll also add a translation so you can easily understand some of the meaning of the names.)
2 GENERAL RULES OF THUMB:
1) all the vowel letters are pronounced in their "basic" form always.
That means that when you come accross an
A
it's just pronounced "ah" (like A in
A
rm)
E = "eh" (like in
E
rror)
i = "eeh" (like in
I
ndian) [ one note, just the letter "i" in some models stands for Israel, so iSherman is such a case.]
O = "oh" (like in "
oh
" my god israeli DLC is a reality!)
U = "ooh" (like in
U
ber, or
U
zi)
2) consonants:
SH = always pronounced like in english, i.e "Sh"erman
CH
or
H
= this is a little different i saw people struggle because it's not native to the English language, here's a few examples on how to pronounce it that i'm sure you'll get:
as in - A"ch"med (the arabic name)
or "kha" like the brutal leader - Genghis "khan"
or a russian guy wit a heavy accent says
"ch"elicopter
or
"ch"ello
(in russian it's just the letter X)
G = pronounced Ghi/gha/gho. G as in Gear or Gate, not General.
====================================================
That's it, with those you got everything you need to know on how to easily pronounce the israeli unit names. Below, if you wish there's a list so you can make sure per unit. I will underlines where the emphesis should be put when saying the word, i.e
ce
llphone and not cell
pho
ne or
mo
rter and not mor
te
r
LOGISTICS:
PI
KU
D = Commnand (pronounced Pi-kud (remember the "pi" sounds like "pee" no "pie")
HA
PA
K = acronym for "forward command room" which just means a command unit/station/vehicle (pronounced Ha-paak (again, that Ha sounds like "kha")
BARDE
LA
S = means a Cheeta (pronounced baar-deh-laas only quickly obviously)
NUM NUM = no idea, sounds like something a Warcraft Orc would say (pronounced noom-noom)
ZE
LDA = no idea what it means (pronounced like the famous game, like you would in english)
NAGMA
CHO
N = means "little APC" (pronounced naag-maa-chon)
ACHZA
RI
T = means "cruel" in feminine tense (pronounced aach-zaa-reet) (remember the note about the "CH")
ANA
FA
= i think it means some kind of bird (pronounced ah-naa-fah)
SAY
FA
N = dont know the meanting (pronounced sai-faan)
OSH
KOSH = nicknamed after it's manufacturer, it's a Hemtt (pronounced osh-kosh)
RI
O = no meaning as far as i know (pronounced ree-oh like rio de janeiro)
YAS'
UR
= type of a sea bird (pronounced yaas-ur, there's a small pause where the ' is, most people get it right)
HA
MER = means and pronounced EXACTLY like hummer (the US humvee)
INFATRY:
BAR
KA
N = Thistle (A thorny flower) (pronounced baar-kaan) (credit:Kirillop2)
BA
ZA
K = means "fast" (pronounced bah-zak)
DOR
BA
N = means porcupine (pronounced dor-baan (it's the giant kind:
https://en.wikipedia.org/wiki/Indian_crested_porcupine
)
GAVNU
NI
= don't know the meaning (pronounced gaav-nu-ni)
GI
VA
TI = unit name that stems from the word Hill (pronounced Ghiv-ah-ti)
MESA
YA
'AT = means a unit that supports ( pronounced meh-sah-yah-aat)
MILU
IM
= means reserve (forces) (pronounced mi-lu-eem)
ROVA
IT
= means an infantry unit (pronounced roh-vah-eet)
SHA
YE
TET = means a unit that floats/cruises on water (pronounced shah-yeh-tet)
TZANHA
NI
M = means paratroopers (pronounced tsan-cha-nim)
SUPPORT:
HO
VE
T = means one who bats (with a bat, like the role in baseball) (pronounced cho-vet)
MACH
BE
T = means a bat (again, like in baseball) (pronounced Mach-bet)
DRA
KO
N = means a dragon (pronounced dra-kon)
LA
ISH = dunno what it means (pronounced lah-eesh)
MAK
MA
T = acronym for "heavy self propelled mortar" (margema kveda mitnaya'at), (pronounced Maak-maat)
RO
CHE
V = one who rides (pronounced roh-chev)
DO
HE
R = one who rides as well (but more like gallops or hurries) (pronounced doh-her)
RO
MACH = pike (weapon) (pronounced roh-mach)
KAR
DO
M = another word for an axe, or a decapitating tool (pronounced kaar-dom)
SHEN
AV
= means ivory (pronounced shen-ahv)
SHO
LE
F = one who draws/pulls (out a weapon) (as in when you yell "pull" and some guy pulls plates so you can shoot them with your shotgun) (pronounced sho-lef) written in hebrew on the turret side is "TOMAT merkava" which means "self propelled gun merkava"
ARMOR:
MAG'
ACH
= thrust (pronounced ma-gach)
MERKA
VA
= means chariot (pronounced mer-ka-va , emphesis on the VA, a lot of people mistakingly say merKAva, but you need to say merkaVA)
MERKAVA 3
BAZ
= the BAZ is pronounced bahz which is an acronym to the words
BA
rak
Z
oher that mean = shining/glowing lighting.
SHO
'T KAL = Shot is Whip and Kal is after Continental engine (pronounced shot-kaal) (credit:Kirillop2)
RECON:
BE
DUOINS = an arab ethnic group which serve in the IDF, a known tracking/recon unit (
https://en.wikipedia.org/wiki/Bedouin
) (pronounced beh-doo-ins)
MAG
LA
N = means Ibis - a bird thats is known to adept to every situation (pronounced maag-laan)
TI
RA
N = dunno what it means (pronounced tee-raan)
VEHICLES:
HA
FI
Z = dunno the meaning (pronouced ha-fits)
PE
REH = means Wild (pronounced peh-reh)
(HAMER) O
RE
V = orev means crow (pronounced o-rev)
(HAMER) MA
PA
TS - mapats means BANG (as in the big bang) (pronounced mah-pats)
ZACH
LA
N = one who suses tracks (pronounced zach-laan)
HELICOPTERS:
LAHA
TU
T = a trick (one that a magician or a juggler would do) (pronounced lah-ha-toot)
PE
TEN = black desert cobra (pronounced peh-ten)
TZE
FA = viper (snake) (pronouced tse-fah)
(YAS'UR) NIMROD = nimrod is a biblical figure, grandson of Noah, he's supposed to be great hunter of sorts (pronounced neem-rod)
PLANES:
A
YIT - eagle (pronounced a-eet)
KUR
NA
SS- hammer (pronounced koor-naas)
BA
Z - falcon (pronouced baaz)
A
KE
F - Buzzard (another predator bird / bird of prey) (pronounced ah-kef)
RA
'AM - Thunder (pronounced rah-ahm / rah-am)
LA
VI
- young lion (pronounced lah-vee)
NE
TZ - hawk (pronounced nets)
BA
RA
K - lightning (pronounced bah-rak)
SHA
HAK - sky (pronounced sha-chaak)
NE
SHER - vulture (pronounced ne-sher)
K
FI
R - lion cub (pronounced kfeer)
Thats it folks, hope it helps someone
I sure hope Eugen will paint the israeli apache in it's color scheme, check it out, pretty cool:
https://upload.wikimedia.org/wikipedia/ ... _hills.jpg
https://upload.wikimedia.org/wikipedia/ ... Greece.jpg
https://he.wikipedia.org/wiki/AH-64_%D7 ... che004.jpg
here's a bonus pic of the Magach 7, looks pretty sweet:
https://he.wikipedia.org/wiki/%D7%9E%D7 ... 7c-055.JPG