Iraqs heaviest MLRS
Ababeel-100 / Al Fat'h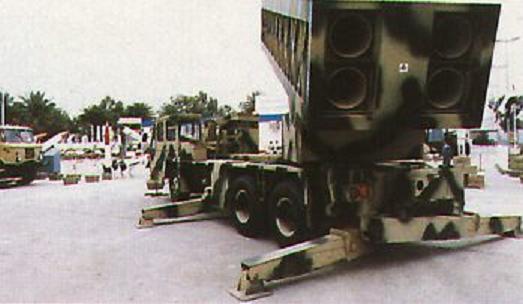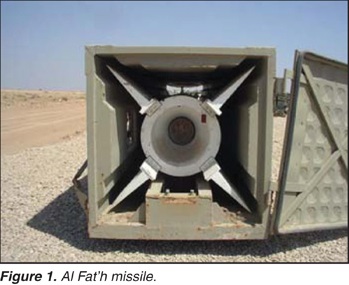 globalsecurity.org wrote:One major development of Iraq's military industry included Multiple Rocket Launch Systems (MLRS). Local variants of the Luna-M (FROG-7A) had their range extended from 70,000 to 90,000 meters. Iraq experimented with eight different MRLS using a wide range of technologies from around the globe to come up with an Iraqi system for mass-production and export.

The Ababil-50, Iraq's precursor to the Ababil-100, was developed in 1980 when Iraq and Yugoslavia agreed to develop and produce a small battlefield artillery rocket. The rocket was called the Ababil-50 in Iraq and the Orkan M-87 in Yugoslavia. The Ababil-50 inspired an interest in solid-propellant missiles.

The crown jewel in Iraq's MLRS manufacturing capability was the locally produced Ababil-100 [ABABEEL] system, later renamed Al-Fat'h. This program was based in part on the Ababil-50, with an initial goal of achieving a range of 100 km.Research and development on this program continued through 2002. The 400 mm Ababil-100 is a truck mounted MLRS with a four round capability. Each rocket fired by the ABABEEL reportedly carries a warhead capable of dispensing 300 anti-tank bomblets and 25 anti-tank minelets. The "Ababil-100" is designed to have a range of 130 to 140km.