Well, here we are then. It's often said that India should be in Wargame and one cannot have India without Pakistan. I'm no expert on the country or the area so anyone that can chip in, especially with translations out of English, is free to. The majority of this information is quickly sourced from freely available and unreliable information (SIPRI, Global Security and, yes, Wikipedia) so there's no guarantee that any of it is accurate.
PAKISTAN in Wargame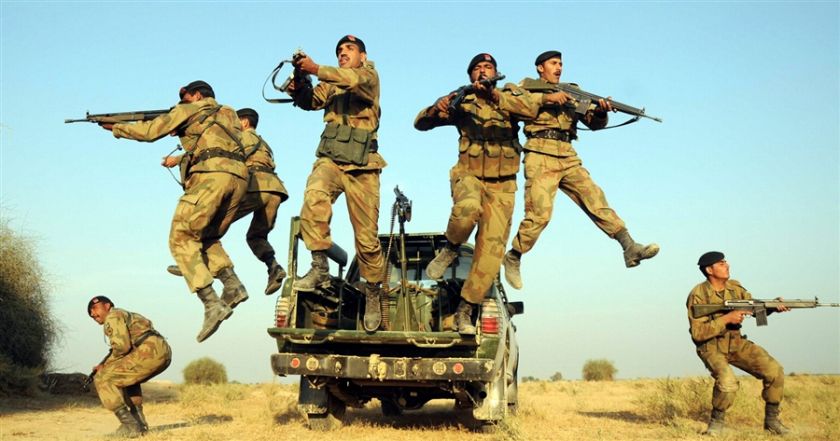 Pakistan is a reasonably interesting nation in Wargame terms given their close relations with China and the United States. Unfortunately interesting is not quite the same as good. Their major geopolitical enemy was and is India, who they have an ongoing dispute with over ownership of the Kashmir region. On the basis that India is more Soviet-aligned and likely to be on Redfor I'd put Pakistan on Blufor even though that separates them from their Chinese allies. Hopefully in the next Wargame the strict Red vs. Blue paradigm will be broken and a Sino-Pakistani alliance would be possible. I intend to edit this post a lot so for the moment I'll just dump out a load of stuff that I've found.
In conclusion, Pakistan is pretty crap so far and India would give them a pasting. Oh well. I'll draw up a spreadsheet if we start to get some decent units.