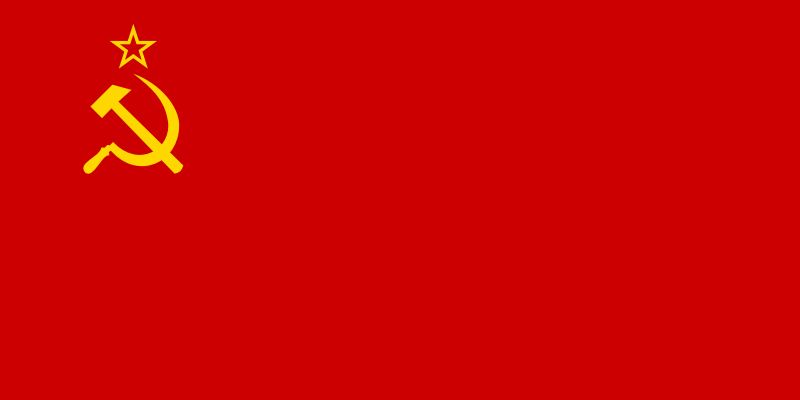 The proposal , thoughts ... Wanguo .
PROPOSAL FOR A GAME

1.
I would like to see at last that airborne troops on BMDshkah , or at least at least BMP- 1/2 .
2 .
Implement transport heavy traffic decks ( MI- 26 , etc.) light armored vehicles is especially true if there are maps of the island type, and with the advent of maritime communication units as an opportunity not only to transport infantry and armor but for relevant types of vehicles (especially tanks ) .
3 .
Selection of the suspension arms on the aircraft ( with a choice of 2-3 types of equipment in account balance ) , and after each change of the suspension to make the plane available for some time .
4 .
Make able to deploy micromanaging tank in the right direction , adding the key movement on the slowest unit.
5 .
Make it possible to transmit the control units to the partner .
6.
UAVs ( intelligence only ) are caused by the type of aircraft, we and other countries have been more or less normal drones . ! Drums will be logical to WARGAME: MODERN WAR or WAR in 2015 .
7.
Consider coastal missile and gun systems ( DBK BOD) and operational- tactical missile system ( PTRC ), the latter can be used to destroy the units for staff to be lighted while the complex will eat away at the recharge up to 2000 L or more as a balance that would not like a bullet of the arts .
8.
Author commandos for the USSR "Alfa " and " Vympel " .
9.
" Kamaz " as suplaya ( at 2000-2500 L ) in Afghanistan, they were already beginning to enter and replace "Ural"
10.
I have an idea to the coastal zone of reinforcement. To capture the coastal zone is not immediately, but let's say 20-30 seconds. After a time zone appears in the large landing ship , from which swim up small landing craft with reinforcements. If the enemy snip off the area destroyed in her command car , then either fly airplanes or missiles that destroy large landing ship , and place it on the large landing ship sails of the enemy. If the command car was taken away from the area and it has become a no man's land , a large landing ship sails . Just large landing ship can function defense .
That's all we think we want to see and how it is working and discussing.
Logistics

BMP-2K BMD-1К/2КBMD-1CV ''SOROKA''KAMAZ

Infantry

GRU special forces and troops GRU
-
http://en.wikipedia.org/wiki/GRU
Internal troops of the Interior Ministry (MVD) / Внутренние войска Министерства внутренних дел (МВД)
- Interior Ministry troops are armed with tanks, armored personnel carriers, infantry fighting vehicles, helicopters. As well as special forces.
9K115 Metis
- is a man-portable SACLOS wire-guided anti-tank missile system of the Soviet Union.
9M133 Kornet
- is a Russian anti-tank guided missile (ATGM).
P.S. 9K135 Kornet probably will not appear in W: RD, as developed in the Soviet Union and entered service only has the Russian army.
Tanks

:T -72B (M ) / T- 72BM / " obj 184 " ( 1985 )
- the main tank, an upgraded version of the T -72B . The tank is designed KB Uralvagonzavod , adopted in 1985 and mass-produced Uralvagonzavod since 1988 and prior to the release of T-90 ( 1992 ) . On a design similar to the T -72B , but fitted with explosive protection.
T- 72BU / " obj 188 " / T-90 ( 1989 )
- prototype prototype of an advanced modification of the T -72 put into service and began mass- produced in 1992 as a T -90. Designed KB " Uralvagonzavod " Chief Designer V.I.Potkin .
T- 80UD ( 1987)
- used diesel 6TD 1,000 hp , the dynamic performance of the built-in protection . ! What for ? And why not , let the range of course there will be more , but less speed !
T- 80UM "object 219AS " ( 1992 )
- the main tank , continuous modernization of the T- 80U . Designed by SKB -2 LCZ , commercially produced from 1992 to OZTM . Tower changed (increased new type ), a new anti-tank systems 9K119M , equipment with a thermal imager " Agave - 2" , coverings hull and turret . ! In fact, the first tank USSR / RUSSIA with thermal imaging optics, giving him an excellent optics in the game !
Т-10/Т-10A/T-10B/T-10M
- Was in service with the Soviet Army for 40 years, the last T-10 was already retired Russian Army in 1993 alone.
IS-3/IS-3M
- 1945-1993 years of operation, has already withdrawn from service with the Russian army weapons in 1993 .
T-72AV (object 176V, 1985)
- a variant of the T-72A with a hinged ERA "Contact".
T -72B (object 184 , 1985 )
- the upgraded version of the T- 72A with a set of guided weapons 9K120 " Svir " ERA "Contact" V-84 engine and FCS 1A40 , 2A46 cannon replaced by a gun - launcher 2A46M .
T -72B (1989 ; also common and informal misnomer T- 72BM )
- a modernized version of the T -72B with explosive reactive armor "Contact -V», similar installed on the T -80U .
T- 72B1 (object 184-1 , 1985 )
- a variant of the T -72B without the installation of some elements of the complex guided weapons . From the T -72B used different night sight TPN- 3 -49 "Crystal - PA " instead of 1K13 .
T-80UM1 "Bars" (Object 219AS-M1)
- Modification of the 1990s. Version of the T-80UM with a set of active defense "Arena-E", an engine GTD-1250g, gun 2A46M-4 is equipped with the following additional systems and complexes "Blind-1", "Velizh" TVN-5, P-163-50U, R-163UP, air conditioning system.
P.S. At the request of the working people.
Т-80UM2 ("Object 640")
- was a presumed prototype main battle tank produced in the USSR / Russian Federation. It was thought to have been developed by the KBTM design bureau in Omsk in the late 1990s. A production version of this tank has never been publicly demonstrated. The Black Eagle tank has been cancelled, and all production and development halted. The company that was developing the tank, Omsk Transmash, has gone bankrupt. Design and projects have been absorbed into Uralvagonzavod and state owned services. Uralvagonzavod was developing the T-95 competitor for the Black Eagle, and now owns the rights to both projects, but the Russian government has withdrawn all support and funding for the project.
P.S. At the request of the working people.
"Object 187 with "Malahit" ERA (Relikt Ancestor)
- Object 187 (Объект 187) was a Soviet experimental main battle tank developed between the late 1980s and middle 1990s. It remains a relatively unpublicized development because of high levels of secrecy surrounding the project.
http://topwar.ru/23646-tank-obekt-187.html
http://en.wikipedia.org/wiki/Object_187
http://ru.wikipedia.org/wiki/%CE%E1%FA%E5%EA%F2_187
BMP / BMD / BTR

BTR -80A
- it is known that the production started in 1994 already .
BTR -90
- demonstrated in 1994 .
BMD-1/2/3

RECON

BRM-3K "Rys" (Ob.501)
(boyevaya razvedivatel'naya mashina) - !!!
reconnaissance vehicle
!!! Surveillance variant with 1PN71 thermal sight (3.7x/11x, 3 km range), 1PN61 active-pulse night vision device ( 3 km range), 1RL-133-1 ("TALL MIKE") I-band surveillance radar (3 km man, 12 km vehicle), 1V520 computer and a TNA-4-6 navigation system. The armament consists only of the stabilized 30 mm gun 2A72 (600 rounds) and a coaxial 7.62 mm machine gun (2,000 rounds).
Mi-24K (Hind-G2)
- Army reconnaissance, artillery observation helicopter.
Aircraft

SU- 30
- can be a tactical fighter with missiles R -73 air combat missiles and " air -to-ground " to work on the Ground Units . ! If the suspension grade , then one option make it as a fighter , or as in the first embodiment instead of missiles in NW bomb !
SU- 33
- a fighter with missiles R -73 and R-27 , but the latter is greater than 2 units ( on the Su-27 was suspended 10 missiles of all, on the SU- 33 12). ! If the equipment will be the suspension, then the second option do with bombs and missiles R-73 , or instead of bombs Nara. !
SU-32-/34
- ! If there is a suspension equipment, then one of the options to make him a bomber with anti-radar missiles, the second version of the bomber with air-to-ground missiles, the third option purely bomb 12 bombs of 500 kg! For self-protection can be given 2 R-73.
MiG -29K

Helicopter

KA-29
- anti-tank and reconnaissance versions
Artillery and rocket launchers , etc.
BRK- coastal missile system
4K44B " Redoubt "4K40 "Frontier"
PTRC - operational- tactical missile system
Oka ( PTRC )
BSAK - coast -propelled artillery system
A -222 "Beach"A

ir Defense

TOP 9K330 (SA-15 Gauntlet)Тор-М1 9К331Панцирь-С1 96К6 (SA-22 Greyhound)

SHIP
Missile boats of project 1241
Missile boats of project 206-MR
Small missile ships of the project 1234
Small antisubmarine ships of the project 1124
Offer your ideas and what you want to see how WARGAME: RD