Sergeant Major of the Army
Posts: 352
Joined: Fri 23 Aug 2013 19:47
Contact:
Chally 2
---
Mine is probably the ZTZ-85-IIA. A good all-round tank which is both relatively cheap (80 points) and effective with its 125mm gun
If that's too much, you've always got the standard 85-II at 65 points, but then you only have a 105mm to use (and generally not as good stats).
---
Lieutenant General
Posts: 4568
Joined: Fri 12 Jul 2013 22:29
Location: United States, Central Time Zone
Contact:
The K2 Black Panther. So OP that the game engine can't run all the things the tank can do.
All others will cower in fear
W:RD Sandbox Mod 5.4.3 Click ->

---
---
First Sergeant
Posts: 206
Joined: Wed 26 Jun 2013 19:16
Contact:
Sweedish_Gunner wrote:Communism reporting in.

In-game; probably the T-80U.

IRL; The entire T-62, T-72 and T-80 lines because they're damn sexy. They age well too, like liquor.
Looking at your profile pic how could you pick the t-80u over Draaaaaaaaaven?
Oh, and Leo 2a4. Best balance of price and power in Deutschland.
---
In-game Cheaps:
NATO: M8 AGS
REDFOR: T-55 Dyna-1
In-Game expensies:
NATO: Leopard 2A5
REDFOR: T-72M2 Moderna
Tank not in the game(from a nato perspective): Merkava IV ... its awesome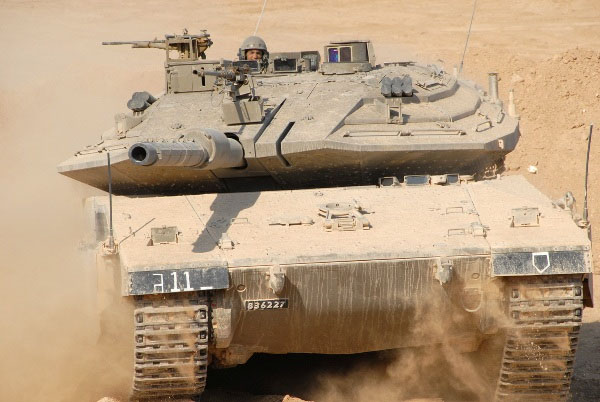 Tank not in the game(from a PACT perspective): T-72M4
Prototype tank favourite: The Chiorny Oriol
---
Major-General
Posts: 3911
Joined: Mon 31 Mar 2014 20:40
Location: Malton
Contact:
Challenger 2 because you need tea.
Does it have a fridge for milk though?
Or you could get an Aussie tank that comes with a shrimp on the barbie.

WW 2 the firefly and Churchill it did everything (blackprince with 17pdr)
But for longevity the centurion
---
T72M1CZ, I have a long term relationship with that thing. For NATO goes the same for the Leopard 2 series.
---
t72 Wilk M1
---
Second-Lieutenant
Posts: 871
Joined: Fri 2 Mar 2012 18:45
Contact:
Vulcan 607 wrote:Challenger 2 because you need tea.
Does it have a fridge for milk though?
Or you could get an Aussie tank that comes with a shrimp on the barbie.

WW 2 the firefly and Churchill it did everything (blackprince with 17pdr)
But for longevity the centurion
No fridge, just a BV, the gun and armour though, beautiful stuff, rifled and firing radioactive shells to kill everything it hits and sterilise everything it doesn't, that's long term war planning right there
---
Users browsing this forum: No registered users and 37 guests