Hey,
in my opinion the T-72S1/S is too expensive. The T-72S1 is only 5 points cheaper than the Leopard 2A4.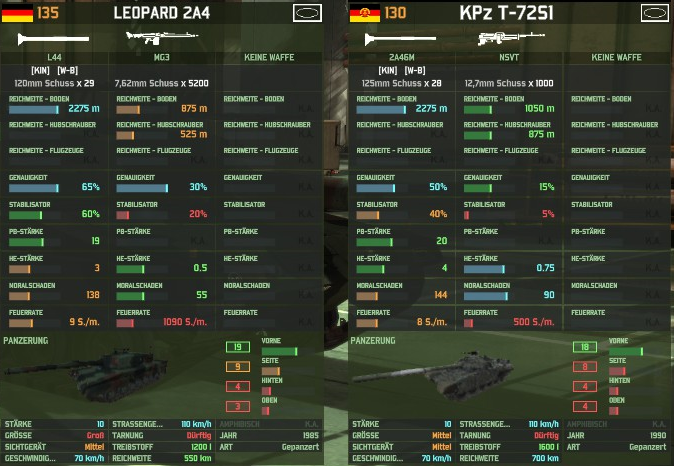 I made a test with a friend which shows that the Leopard 2A4 wins in 6 out of 8 cases. For only 5 points more the Leopard 2A4 really outperforms the T-72S1 by a huge margin.
Replay T-72S1 vs Leopard 2A4
IMO drop the T-72S1/S to ~120(T-72S1[GDR])/125(T-72S[GDR, Poland, Czechoslovakia]) points. They would be quite good, being still superior and more expensive than e.g. Leopard 2A1 though inferior and cheaper than the Leopard 2A4.
I did the test with the East-German T-72S1 to have a guntank vs. guntank styled test.