I think the yugo one should be 5 more pts cheaper.
10 ecm just for 5 pts for high end planes is a really really cheap.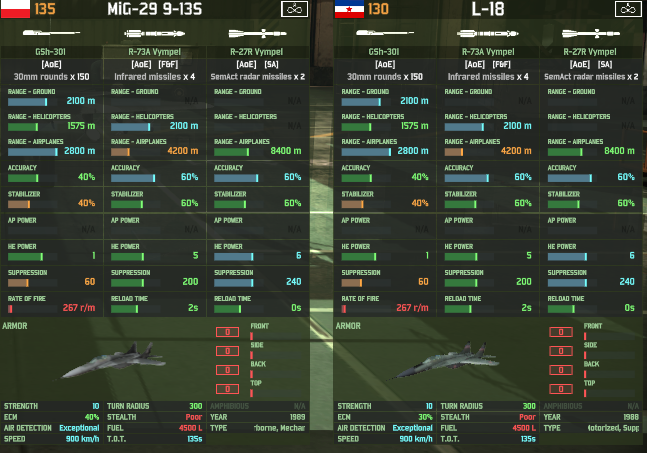 About the Finnish Mig-29
Can we change it a Strike Bomber with HE? Both Finn and Poland lacks a strike bomber. And Finland already has 2 other ASF other than F-18c, and Poland could bring the price competitive medium ASF already.
Change it to
2xR-77 + 4 FAB-500, afaik, this loadout could be carried.
about 140-150 pts? 2 Per card
Since the finnish Mig-29 needs the R-77, iirc, from the finnish thread that Finland would buy Mig-29 and R-77 cause they really desire FnF MRAAM. I think keeping the R-77 would make it unique from the huge quantity of Mig-29s already ingame. Probably more too if Romania and Bulgaria gets ingame.
It would be a mix Mig-29m and Mig-29s of USSR. Very useful plane, the Mig-29S is a solid plane, not great, but decent.