Specialist
Posts: 12
Joined: Tue 8 Sep 2015 11:33
Contact:
This seems like a pretty cool mod! I like where it's going. Maybe as a suggestion since you're revamping the REDFOR NSWSP tanks a little, I've been messing around with giving East Germany one of the USSR's older T-80 tanks (trying the T-80BV at the moment), and possibly moving NK's T-90S over too. East Germany's tank selection seems a little underwhelming, and that would seem to fit the theme of hypothetical modernization.
---
In MODDB GO TO USE HD VIEW
Hibneryt 3 ZUR-23-2KG Jodek
AA
Striela -> Grom AA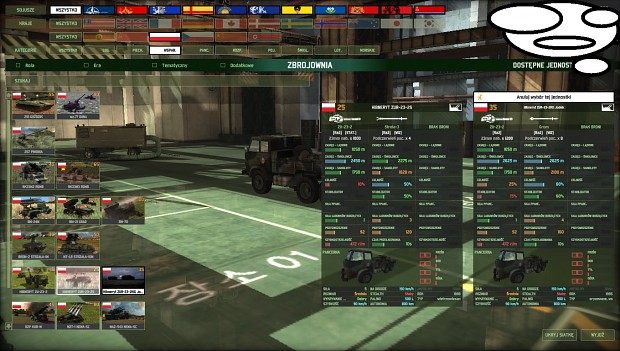 T-80BV Polish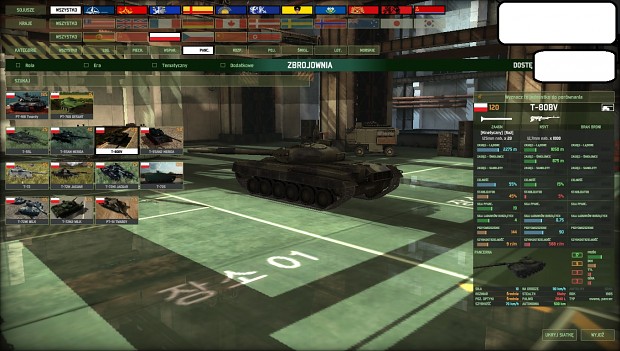 Edit PT-91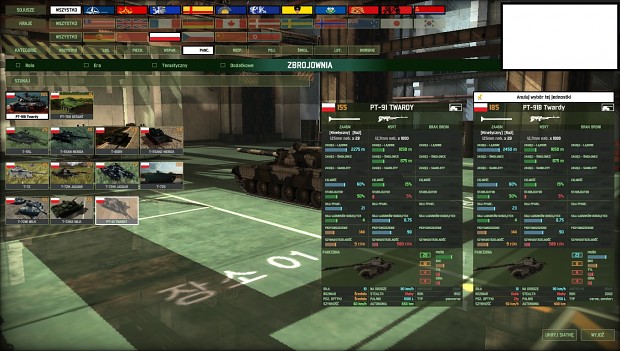 ---
---
Lieutenant General
Posts: 4575
Joined: Fri 12 Jul 2013 22:29
Location: United States, Central Time Zone
Contact:
50 more points for just a little more armor? 210 pts at most.
---
Oh yeah... Hmmm.. Aaa! Ok 220 Points!



Decks
1. Armored :
Logistics + 1
Support +1
Vehicles + 2
Naval + 1

2. Motorized:

Logistics + 1
Support +1
Recon + 1
Vehicles + 1
Infantry + 1
Naval + 1

3. Support
Infantry + 1
Vehicles +2
Plane + 1
Naval + 1

4. Naval
Infantry + 1
Logistics + 1
Support +1
Vehicles + 1
Naval + 1

5. Mechanized
Logistics + 2
Support +2
Armor + 1
Naval + 1

6. Air
Logistics + 1
Vehicles +1
Recon + 2
Support + 1
Navy + 2
---
Users browsing this forum: No registered users and 10 guests