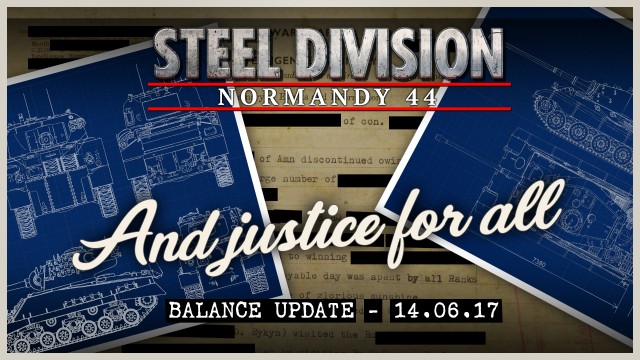 Hello everyone,
We are proud to announce that the first major update for Steel Division: Normandy 44, "And justice for all", will be released on Wednesday.
Since the game's release three weeks ago, we've been working hard on improving the game experience. While our main focus has always been to make the game technically stable and exterminate the remaining bugs, our game design team have been analyzing the multiplayer games' statistics and implemented more than 60 balance tweaks on most of the divisions in the game.
Moreover, "And justice for all" will fix a couple of glitches (yes, the Königstiger's gunner won't have his hands crossed on his chest anymore) and will bring the very first improvements on the game's comfort.
As announced during our streaming sessions, we're working on more free content for Steel Division: Normandy 44, as we did on our previous games. So stay tuned, something big is coming!