Second Wave
, the Division Pack for Steel Division: Normandy 44, is
now available
!
Take control of 4 new divisions: The American 4th Armored Division, the British 1st Special Service Brigade, the German 9. Panzerdivision and the 16. Luftwaffen-Felddivision.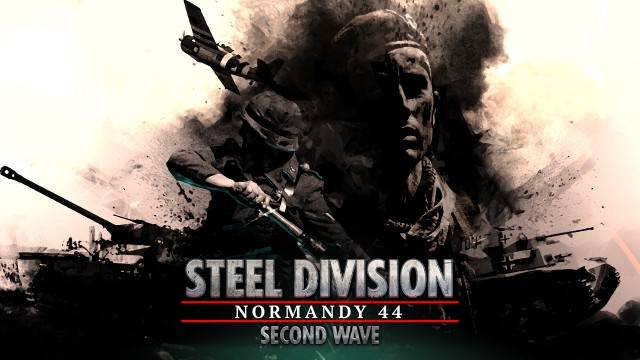 Field 35 new units, including the famous M18 Hellcat tank destroyer, the Wildcat V fighter aircraft, the Panzer IC light tank, and the NAG 4500 FlaK truck... Use the new aerial artillery observer to spot your enemy and unleash hell on his units!
This expansion
also includes an exclusive ace model: the Lt. Col. Creighton W. Abrams and his famous 'Thunderbolt' M4 command tank.
DOWNLOAD NOW!
Now available too: "Closer" free update, featuring a new game mode!
The new update for Steel Division: Normandy 44, developed with the help of selected members of our community, is live! It brings "Closer Combat", a brand new game mode (as described
in this announcement
), official servers for 4v4, a remastered first solo mission, and more.
You can access the complete changelog
on this link
.
Have fun, guys!