Oui, c'est ça, et avec les yeux bandés
---
Sergeant First-Class
Posts: 122
Joined: Mon 4 Jul 2011 02:46
Contact:
Selkares wrote:Oui, mais c'est bon, j'ai fini la campagne (après 135 heures de jeu

)
quand on oublie de fermer le luncher ... steam pense que l'on est toujours dans le jeu ><"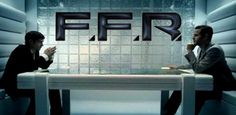 ---
Ça ça n'arrive qu'à toi wasah
Non, se sont de vraies 135h de jeu.
---
Sergeant First-Class
Posts: 122
Joined: Mon 4 Jul 2011 02:46
Contact:
non je voulais souligner que la moitié de mes H de jeu ( car j'en ai tout autant que toi de joué ces deux dernières semaine d'après steam ) sont du a cause du luncher ubi xD

il est plus pratique de lancer heroes à partir du luncher que de steam au passage ... du coup je dois n'avoir que 90H de jeu réel x)


ps: oui je suis un boulay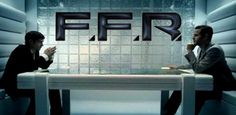 ---
Flash Info
Dernières informations sur la beta:
La beta privée va commencer Mercerdi 9 au soir.
Les heureux élus recevront un mail d'invitation dans la soirée
Rappel: tous les participants ont acceptés un NDA et devront s'y tenir.
message original:
Vince wrote:Hi everybody !

The beta will start very soon now. The selected players for this beta will receive an e-mail during the evening (Paris Time). They will have to confirm their participation, and then the beta should start in the evening of Wednesday the 9th of November.

Please, if you are part of the beta, remember that you will have to respect the NDA of the beta.

Get ready everybody, the virtual cold war is about to begin!
---
Excellente nouvelle
"L'union des talents dépasse leur simple addition" B. Werber.
---
Bon bon, j'ai reçu le courriel (qui est en anglais désolé pour ceux ne comprenant pas la langue de shakespear)
J'ai tout de même une petite question qui a mon avis est évidente, mais je préfère demander :
Peut-on annoncer ça publiquement sur notre site ?
Je parle de la béta qui arrive le 9 novembre évidemment.

★●●●●●●●★ Meneur ss117 ★●●●★ 39-45strategie ★●●●●●●●★
★●●●●●●●●●●●●★

Youtube

★●●★

DailyMotion

★●●●●●●●●●●★

---
T'es pas encore soumis au NDA, donc t'e slibre de faire ce que tu veux avec ce que tu sais.
---
Courriel reçu
---
Private First-Class
Posts: 8
Joined: Sun 21 Aug 2011 17:01
Contact:
Yeah,moi aussi je les reçu.
---
Users browsing this forum: No registered users and 4 guests