More than 10 000 messages. Soldier you are the leader of all armies!
Posts: 12362
Joined: Fri 7 Sep 2012 21:04
Contact:
I prefer the old classics
how do you seperate the men from the boys in the RN?
With a crowbar.
Also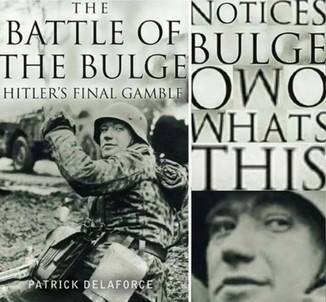 Viker for ingen!
---
General
Posts: 6605
Joined: Fri 16 Mar 2012 11:40
Contact:
---
---
Something to get you in the mood for Xmas.
Top's Night Before Xmas.
'Twas the night before Christmas,
The phone rings at my house,
PVT. Jones ws shit-faced,
in a fight with his spouse.
I rose from my bed,
grabbed my car keys,
And rushed through the night,
to meet the MPs.
Not my first call,
last night it was King,
Molesting a waitress,
from Buff'lo Wild Wings,
At 5 AM, there was Jones,
wearing nothing but shoes,
Wand'ring the motor pool,
on Ambien and booze.
Oh, we can't forget Kane,
sloppy-drunk and Irate,
Tried to drive his Mustang,
through the front gate.
We'll need to do counselling,
on PVT McChord,
He's been charging up shit,
that he can't afford.
Now an article 15,
down the chimney for White,
Who got caught stuffing the stocking,
of another Joe's Wife.
Nobody'ed seen Smith,
for at least three damn days,
But we found him at Sharky's,
no one was amazed.
I scooped them all up,
along with SGT Schweitzer,
Who had just set the record,
on the Ft. Bragg Breathalyzer.
They're now safe back on post,
passed out in their beds,
With visions of single mothers,
dancing on poles in their heads.
St. Nick doesn't stop often,
here in the 'Ville,
With the naughty boys here,
I doubt that he will.
I love my little minions,
tho' they drink, and they fight,
and rouse me from bed,
on a cold winter's night.
Not how I wanted,
to spend Christmas day,
But that's is why I get,
First Sergeant pay.
With the headaches and hassles,
this job is still great,
but next year, I think,
I'll take leave out of state…
---
More than 10 000 messages. Soldier you are the leader of all armies!
Posts: 13128
Joined: Sun 21 Jul 2013 05:18
Location: Hiatus
Contact:
Its literally boring this time
Of Salt
---
---
---
They all looks like kids. :/
---
---
Lieutenant General
Posts: 4334
Joined: Thu 1 Aug 2013 14:12
Contact:
---