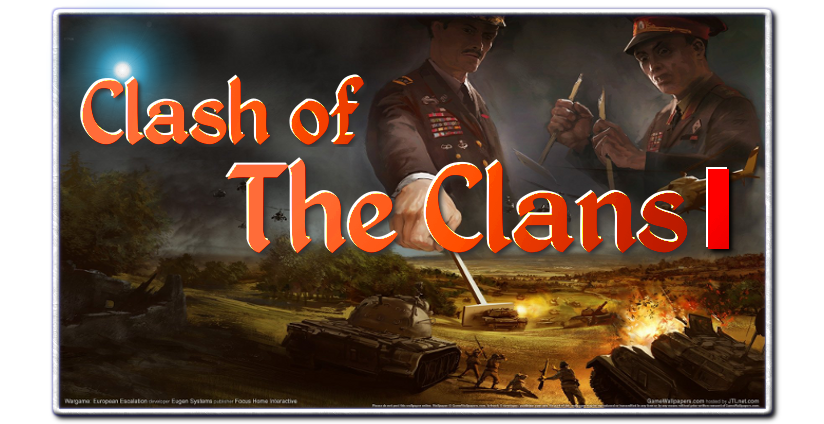 Its on,18 teams have signed up,unbeliveble reaction from teams and here are the rules and conditions
Game settings:
Gamemode: Economy
Points at start: 4500
Points to achieve: 5500
Time limit: 60 mins
Scheduling matches: Both teams are responsible to actively find suitable time for match. All teamleaders must join to Clash of the Clans Steamgroup. Contacting other teams is not limited anyway - whatever way you find best to get match arranged, is an option. (I personally found that Steam is easiest way to communicate between teams).
Time table:
Matches are played from Monday until Monday for each round. If theres matches that are not played, both teams are disqualified unless either of teams provide evidence that they were actively arranging that match. In that case, only less active team is disqualified.
Victory conditions:
It doesn't matter if W:EE lobby says it's a draw, team who get more points wins - tie is not an option.
Disconnections, Desync etc:
If a player disconnects in first 5 min of the game,game can be rehosted if the team that lost that player wants it of course.
If there is a clear evidence of desync,game also can be rehosted,of course we expect great sportmanship from all teams.
Evidence such as screenshots,replays will be send to organizers.
Reporting results:
Usually winner team reports result but both of participating teams can do this. Before tournament starts, challonge is made and reporting result can be done there: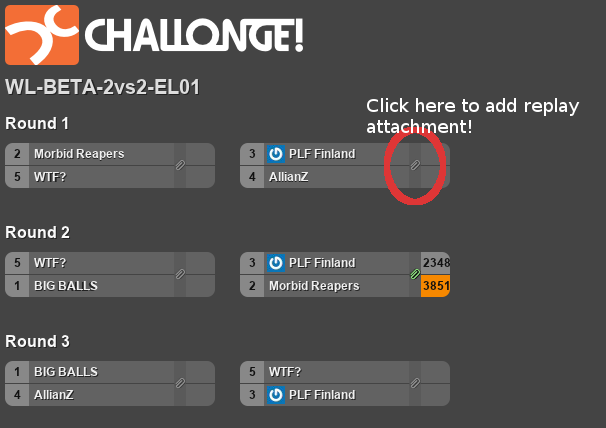 When organizer(s) have confirmed result (or if both teams have verified the result), bracket is then updated.
Bracket,maps and factions will be published soon by Oliver